Ahh, it was really cool that TAL came to Austin for the great SXSW...except for the part where each band gets approximately 40 minutes. A few audio problems, a sort of damaged piano, and simply too short a time period were a few negative factors, but each was canceled out just because TAL puts on a great show, despite problems, setting, time limits. Three cheers for The Album Leaf! I believe they had the best set of the night out of the Sub Poppers ;)
And, as before when he came to Austin, I photographed. I whole heartedly admit I could take photos of them for a living; it's wonderful to have Jimmy and his friends for subjects! I will continue to do such each time Jimmy/players are in Texas <3 Hell, I would fucking travel to see TAL.
In no particular order, I present a selection of photos I took March 16, 2005 at the SXSW Festival of
The Album Leaf
.
Click on all for a larger image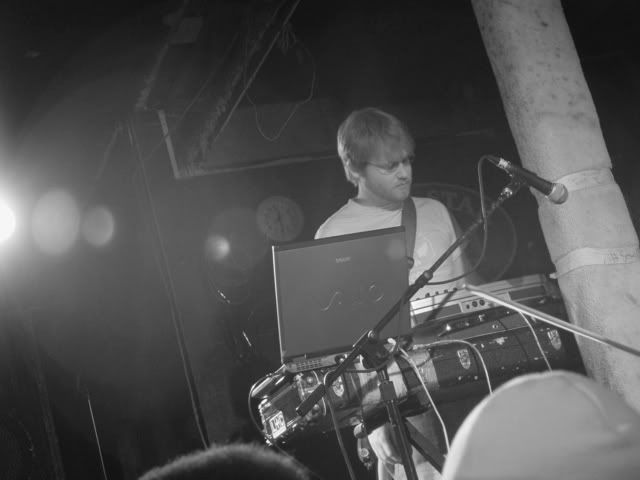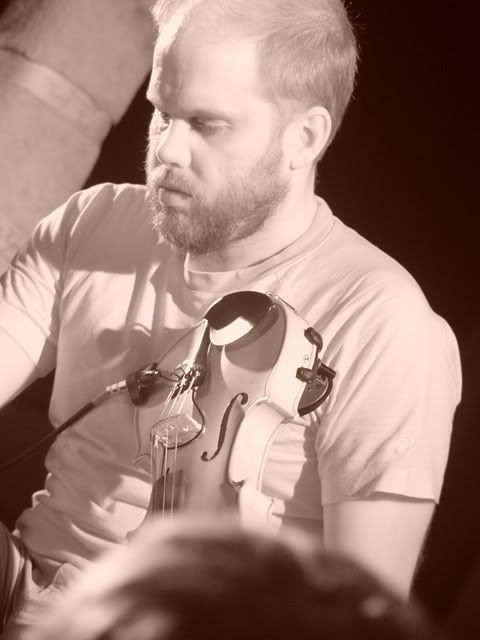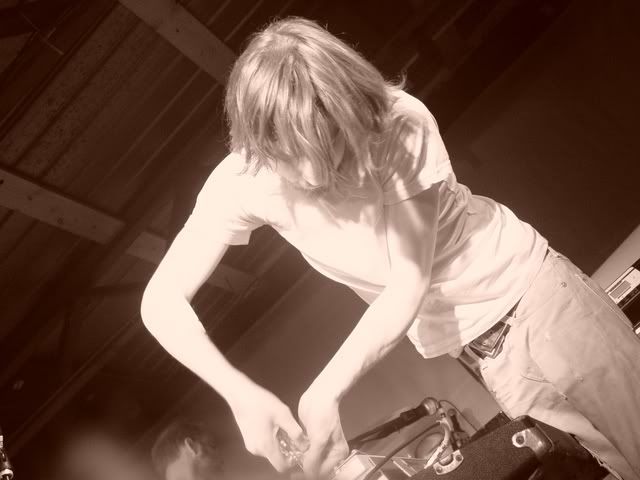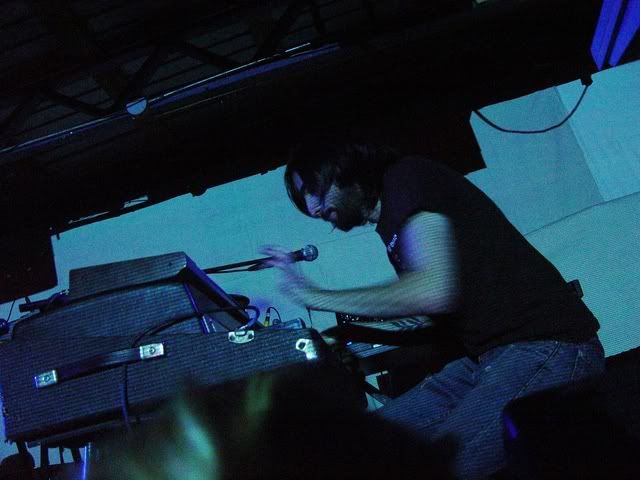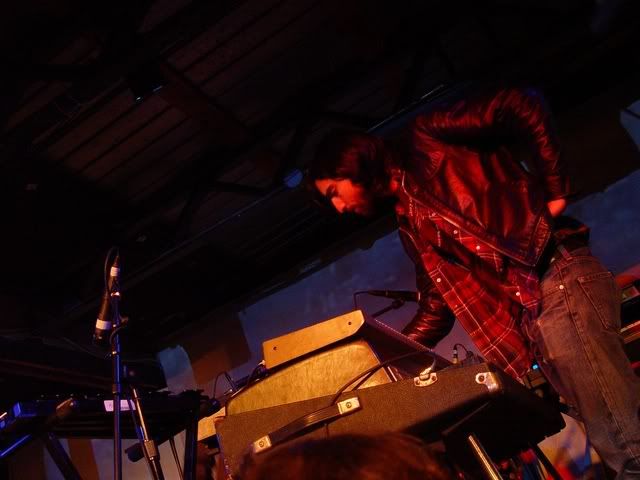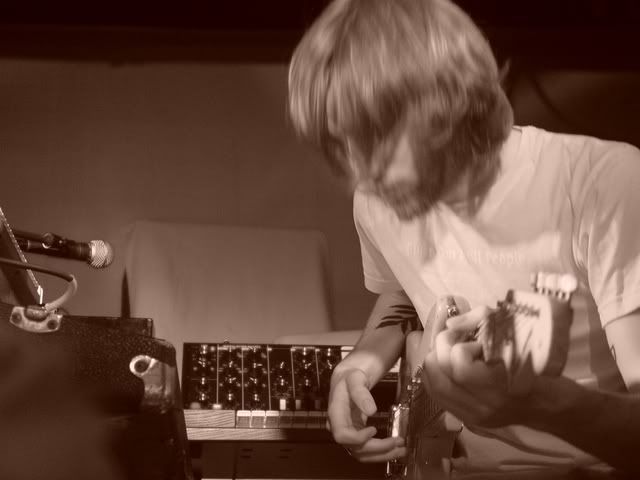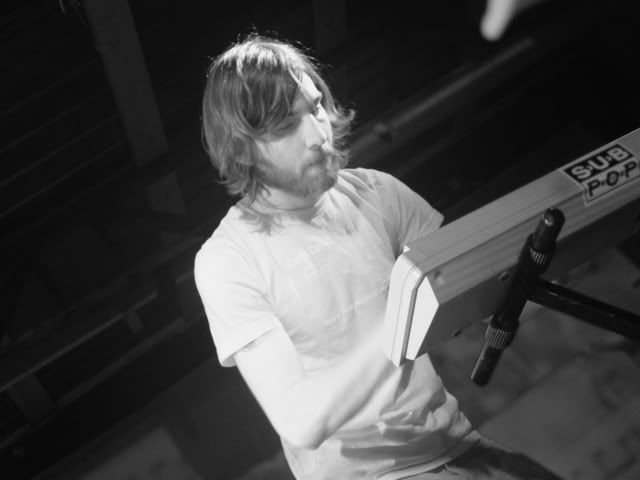 Yay! The Leafy People!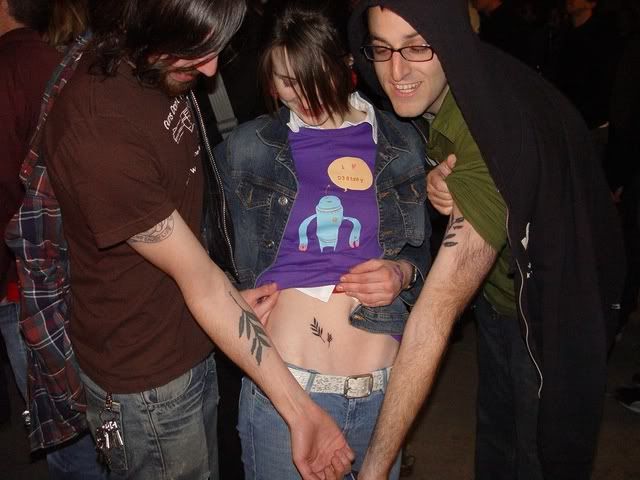 Yes. I did have the
In a Safe Place
logo tattooed on my stomach (see my LJ icon). I had it done one night before the concert; it would have been done after the January show had I had money/the image/the time! It's so beautiful the leaves are :) So, to explain the photograph, I approached Jimmy and his crew and showed him. We all stripped down a bit and took the photograph taken by the Album Leaf merch guy....And they're all cool as ice :D Extremely down to earth. Yet another reason why I hold TAL in highest respect <3