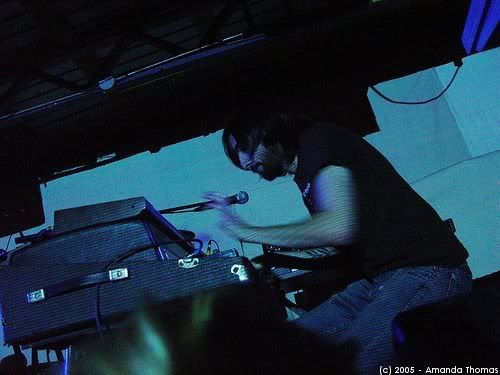 The Album Leaf mini-tour kicks off Thursday in The OC. Come out and hear Jimmy's new badass songs before he heads north into the studio for a month. Feel free to repost.
November 10 - Costa Mesa, CA @ Detroit Bar
November 11 - San Diego, CA. @ Casbah
November 17 - Los Angeles, CA @ Knitting Factory
November 19 - Mesa, AZ @ Mesa Amphitheater w/ Spoon, Blackheart Procession, Mates of State, Earlimart, Go Big Casino & more!
November 20 - Las Vegas, NV @ Beauty Bar
All the scoop: www.thealbumleaf.com
(new photos added)
-----
I'll be back with photos from Mesa (it's a 1,053 mile trip)! Anyone else hitting up that show? If not, all you kids in the area try to get out to one- Jimmy will be playing new material, and is that not cool? Before it hits the new CD- which I can't wait for.
xox